Our story
In early 2017, members of the WA HIV community called for a peer-led HIV representative body to be formed.
POWA was incorporated on 9 May 2017 and is led by people living with HIV in Western Australia, we aim to advance the health and quality of life for all people with HIV in WA.
POWA is recognised as the peak peer-led HIV organisation in WA primarily by people with HIV in WA. The National Association of People with HIV Australia (NAPWHA) also recognises our role as the peak peer-led HIV organisation in WA.
POWA shares the same vision as NAPWHA: a world where people with HIV live their lives to their full potential, in good health and free from discrimination.
POWA is created by people with HIV, for people with HIV. We are volunteers and rely on the good will of our membership, successful grant applications and kind donations (which are tax deductible) in order to operate.
You can become a POWA member, volunteer, ally or donator - just email us on powacontact@gmail.com for more information.
We appreciate you combining your efforts with ours to help and love each other.
Our Board
POWA is governed by a board of members. They volunteer their time and energy towards improving the lives of people with HIV in WA.

Chairperson
Ryan is an HIV positive kiwi living in Perth. He is one of the Western Australian (WA) state representatives of People Living with HIV (PLHIV) to National Association of People Living with HIV Australia (NAPWHA) as well as Positive Leadership Development institute (PLDi) Coordinator for WA.
HIV advocacy and awareness define Ryan's involvement with in the HIV sector, as he strengthens a world where HIV is normalised and we live together without stigma or discrimination. Ryan's goal is to provide advocacy, leadership and representation for the diverse needs of all people with HIV in this state.
As an advocate for change, Ryan seeks to provide a voice and a face of the HIV community in WA. Ryan is empowered to be seen and heard personally, professionally and publicly as an HIV positive man and feels connected to a network of positive peers that will result in a changed lived experience for PLHIV.
Ryan has publicly spoken about the changed dynamic in the current age of undetectable = uninfectious (U=U), also known as Treatment as Prevention (TasP), and PrEP.
Ryan's HIV status does not define him but it does inspire him to be an agent of change where he strongly creates a world of equals no matter what flows through us, whether it be red, black, white, yellow, gay, straight, positive or negative.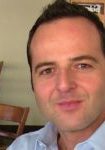 Treasuer
Cipriano Martinez
Has been living with HIV since 1993. Has had over a decade of formal experience as a HIV+Peer Education and Support role. He believes in empowering people through love.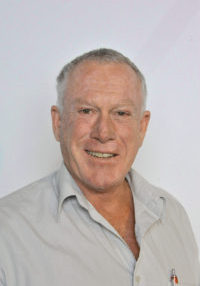 Director
Nigel Chartres
Nigel has been HIV+ for 25 years and fully understands how people struggle with a diagnosis and then coming to terms with some of the differences it makes to their lives. Nigel has, fortunately, seen many very constructive and promising changes in the way in which we now live with HIV and is very optimistic about imminent future developments and trends, going forward.
Although now semi-retired, Nigel had an extensive and interesting career in many aspects and areas of the healthcare and social services sectors, where he was involved in introducing new and innovative consumer focused systems for improving services and outcomes for the public.
In his role on the POWA Board, Nigel continues to employ his skills and expertise, in a voluntary capacity to, wherever possible, improve the lives of others. His particular interest is in advocating for introducing much more consumer friendly and convenient healthcare services.